35 ton Davenport
SOLD OUT
The machined wheels necessary for this chassis have run out. While this loco will probably return in the future, at the moment I am using my limited capital to develop a small steam outline loco and a 35 ton diesel-mechanical loco designed after a different protoype.
Everything you need to faithfully replicate this neat locomotive is available now. This locomotive pulled 5 cars at on the grades at Train Mountain, and easily twice that on the flat mainline of Maricopa Live Steamers. The locomotive is 30" long over the bolsters, and with batteries weighs 220lbs. Top speed is limited at 10mph. Battery life is approximately ten hours, depending on load. Tested to a minimum radius of 12.5 feet, this loco is capable of handling the demands of nearly every situation, from a cramped in-store layout to the long grades of Train Mountain.
Special Thanks to Benjamin Maggi for providing excellent photos of one of the last remaining operational prototypes. All prototype photos copyright Benjamin Maggi. Also thanks to the Catskill Mountain Railroad for allowing Benjamin to crawl all over their loco, and thanks to Sarah for putting up with it all.
I wanted to do something prototypical and unique without getting over my head on fabrication. When I stumbled across photos of a 35 ton Davenport I knew I had my candidate. The problem was that as far as I can tell there are none anywhere in the vicinity of Utah so I couldn't do any in-person research. Most were originally purchased by the U.S. Air Force. The Rock Island also owned more than one, and many worked on shortlines and industrial railroads. The small size is perfect for a starter locomotive but it can haul a decent sized train, combined with a full wiring harness it will be MU capable to add capacity to your railroad empire.
Some customers are using this chassis as a basis for electric steam locos, check out the chassis section here for more information on this.
I have started some assembly instructions for those that purchase the body kit. See them here.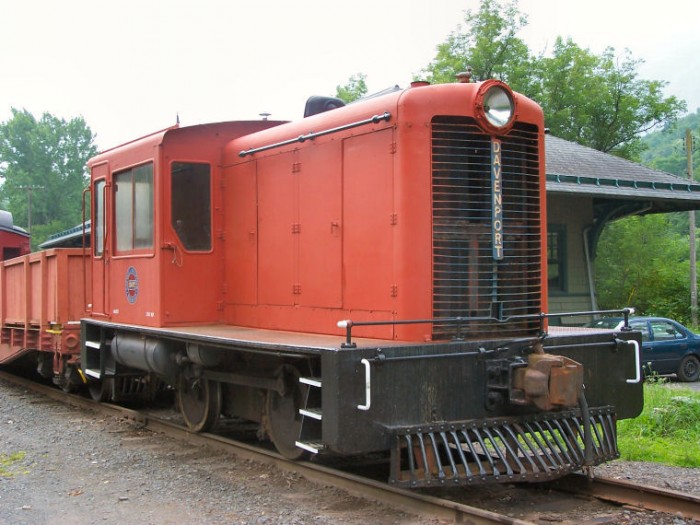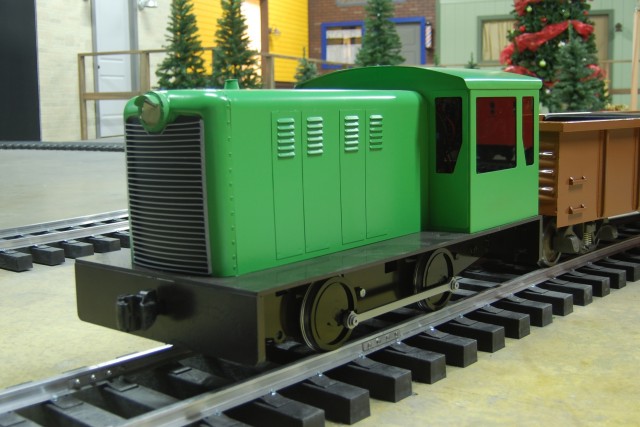 Look at the 12.5' radius curves on this layout! Gondolas were built with truck mount couplers to handle it.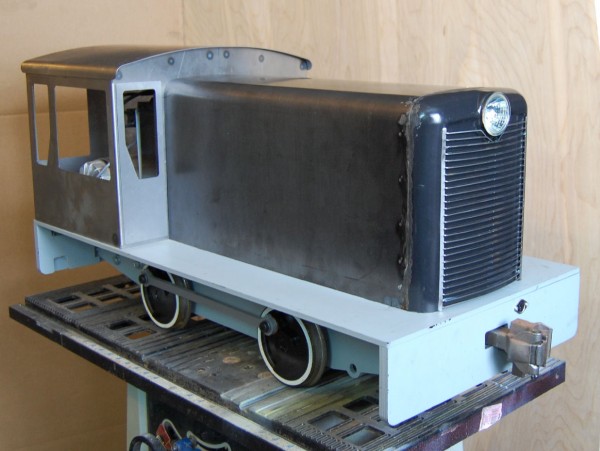 Yes, that's my table saw
Chassis and body kits available now!
Detail Parts available here:
http://www.shapeways.com/shops/rtrains